How To Cook Broccoli With Meat In Kenya
Are you looking for a healthy and delicious meal that's easy to make?
Look no further than broccoli with meat!
This classic dish is a staple in Kenya and is perfect for lunch or dinner.
In this post, we'll show you how to cook broccoli with meat in just a few simple steps.
Whether you're a seasoned cook or a beginner in the kitchen, you'll love this nutritious and flavorful meal.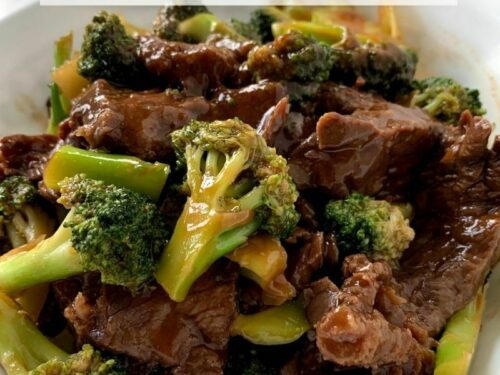 Broccoli With Meat in kenya
Discover how to prepare a delicious Kenyan-style meal of broccoli and meat with this easy-to-follow guide. Learn the secrets to cooking it perfectly every time!
Ingredients  
1/2

kg

meat cut into strips

1

tbs

  oil

Salt and pepper

2

ripe

diced tomatoes

1

cup

broccoli florets

1/4

cup

cilantro chopped

1

tbsp

garlic, ginger, cumin, garam masala, turmeric,chilli powde

Tomato paste

Wine rice vineager

Beef stock
Instructions 
Cut the ingredients into desirable size

Put the meat into a hot pan and brown it

Remove the meat and add the onions. Then the other cut vegetables while sprinling with salt and pepper

Add a little beef stock and then let cook for a few minutes. Then add the cut broccoli.

Add the browned meat and then mix for a few minutes then serve.
Video
Find more recipes here.
Related: