Looking for a new washing machine in Kenya? Look no further! In this article, we've compiled a comprehensive list of Samsung washing machine prices in Kenya.
Whether you need a large-capacity model for your family's laundry needs or a smaller, more energy-efficient option, Samsung has got you covered.
So, let's dive in and explore the amazing features and prices of these washing machines!
Samsung Washing Machine Prices in Kenya (As of July 2, 2023)
| Model | Capacity | Price (KES) |
| --- | --- | --- |
| WW12T504DAN | 12kg | 117,500 |
| WW10T654DBN | 10.5kg | 129,995 |
| WD10T654DBN | 10.5kg | 169,995 |
| WW90T554DAN | 9kg | 104,995 |
| WW80T4040CE | 8kg | 89,995 |
| WF80F5E5U4W | 8kg | 99,995 |
Please note that these prices are subject to change and may vary depending on the retailer. Now, let's take a closer look at some of the impressive features you can find in Samsung washing machines.
Outstanding Features of Samsung Washing Machines
1. Digital Inverter Motor
The heart of every washing machine is its motor, and Samsung has taken it up a notch with the Digital Inverter Motor. This innovative motor technology ensures energy efficiency and quiet operation, saving you money on your electricity bills and keeping your laundry blissfully silent.
2. Eco Bubble Technology
Say goodbye to stubborn stains and dirt with Samsung's Eco Bubble Technology. By using bubbles to penetrate fabrics deeply, this technology provides a more effective and gentle cleaning experience. It's the perfect solution for preserving the quality of your clothes while ensuring they come out fresh and spotless.
3. Swirl Drum
Uneven cleaning and tangled clothes are a thing of the past with Samsung's Swirl Drum design. This drum feature carefully distributes clothes during the wash cycle, delivering a more thorough and even clean. Your garments will thank you for the extra care!
4. 15 Minute Quick Wash
In a hurry and need a quick clean? Samsung's got your back with the 15 Minute Quick Wash cycle. This lightning-fast cycle efficiently cleans lightly soiled clothes in just 15 minutes, ensuring you're never caught unprepared for any occasion.
5. Hygiene Steam
When it comes to hygiene, Samsung washing machines have got it covered. The Hygiene Steam cycle uses the power of steam to eliminate bacteria and allergens, providing you with peace of mind and the cleanest possible laundry.
6. Child Lock
If you have curious little ones at home, you'll appreciate Samsung's Child Lock feature. This nifty addition prevents children from accidentally changing the settings on the washing machine, keeping your laundry routine on track.
Samsung Washing Machine Price List in Kenya
| Position | Product Name | Current Price |
| --- | --- | --- |
| 1 | Samsung Top Load Washing Machine, 7.5KG – Silver-Brandcart WA75K4000HA | KES52,995 |
| 2 | Samsung Top Load Washing Machine, 700RPM, 11KG – Brandcart WA11T5260BY | KES70,995 |
| 3 | Samsung Top Load Washing Machine, 13KG – Silver- Brandcart WA13T5260BY | KES81,995 |
| 4 | Samsung 9/6KG, Washer Dryer Combo with AI Control, Add Wash, Air Wash WD90T554DBN | KES124,995 |
| 5 | Samsung 7.0KG Front Load Washing Machine | KES75,995 |
| 6 | Samsung 12KG Front Load Washing Machine WW12T504DAN | KES124,995 |
| 7 | Samsung 9 KG Front Load Washing Machine | KES107,995 |
| 8 | Samsung WW90TA046AX/NQ Front Load Washing Machine – 9KG-Brandcart | KES92,995 |
| 9 | Samsung 8KG Front Load Washing Machine with Eco Bubble™, AI Control, Add Wash™ | KES99,995 |
| 10 | Samsung 8KG Front Load Washing Machine WW80T4020CX 1200RPM | KES84,995 |
| 11 | Samsung 8KG, Dryer DV80TA020AX with Reversible Door, Wrinkle Prevent, Optimal Dry | KES109,995 |
| 12 | Samsung 14 Plate-Setting Dishwasher DW60M5070FS with LED Display | KES94,995 |
| 13 | Samsung 10.5/6KG Front Load Washing Machine + Dryer | KES134,995 |
| 14 | Samsung 8/6KG, Washer-Dryer, WD80TA046BX with Air Wash AI Control, Air Wash, Drum Clean & Eco Bubble™ | KES114,995 |
| 15 | Samsung 8KG, Front Load Washing Machine WW80T3040BS | KES80,995 |
| 16 | Samsung 10.5KG Front Load Washing Machine | KES109,995 |
| 17 | Samsung 12KG Bespoke Front Load Washer White | KES125,995 |
| 18 | Samsung 7/5KG Washer Dryer Combo, WD70TA046BX with Eco Bubble Technology, Air Wash, 1400RPM | KES107,995 |
| 19 | Samsung 12/8KG, Combo Washer-Dryer WD12T504DBN | KES179,995 |
| 20 | 12KG Samsung Bespoke Front Load Washer Black | KES124,995 |
| 21 | Samsung 21/12KG Washer Dryer combo, WD21T6300GV Combo Eco Bubble™ Washing Machine | KES249,995 |
Best Samsung Washing Machines in Kenya
Now, let's showcase some of the best Samsung washing machines available in Kenya. These models are known for their exceptional performance, advanced features, and reliability:
Samsung WW80T4020CX 7kg Front Load Washing Machine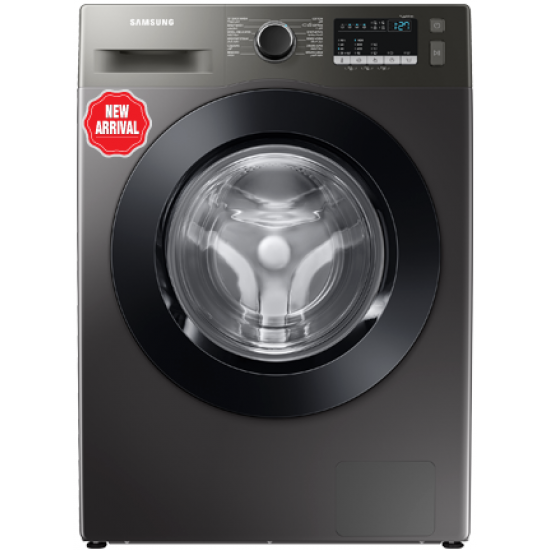 Capacity: 7kg
Price: Ksh 73,320
This compact and efficient front load washing machine is perfect for smaller households. With its Digital Inverter Motor and Eco Bubble Technology, you can enjoy energy savings and exceptional cleaning power, all in a stylish package.
Samsung WW10T504DAK 10.5kg Front Load Washing Machine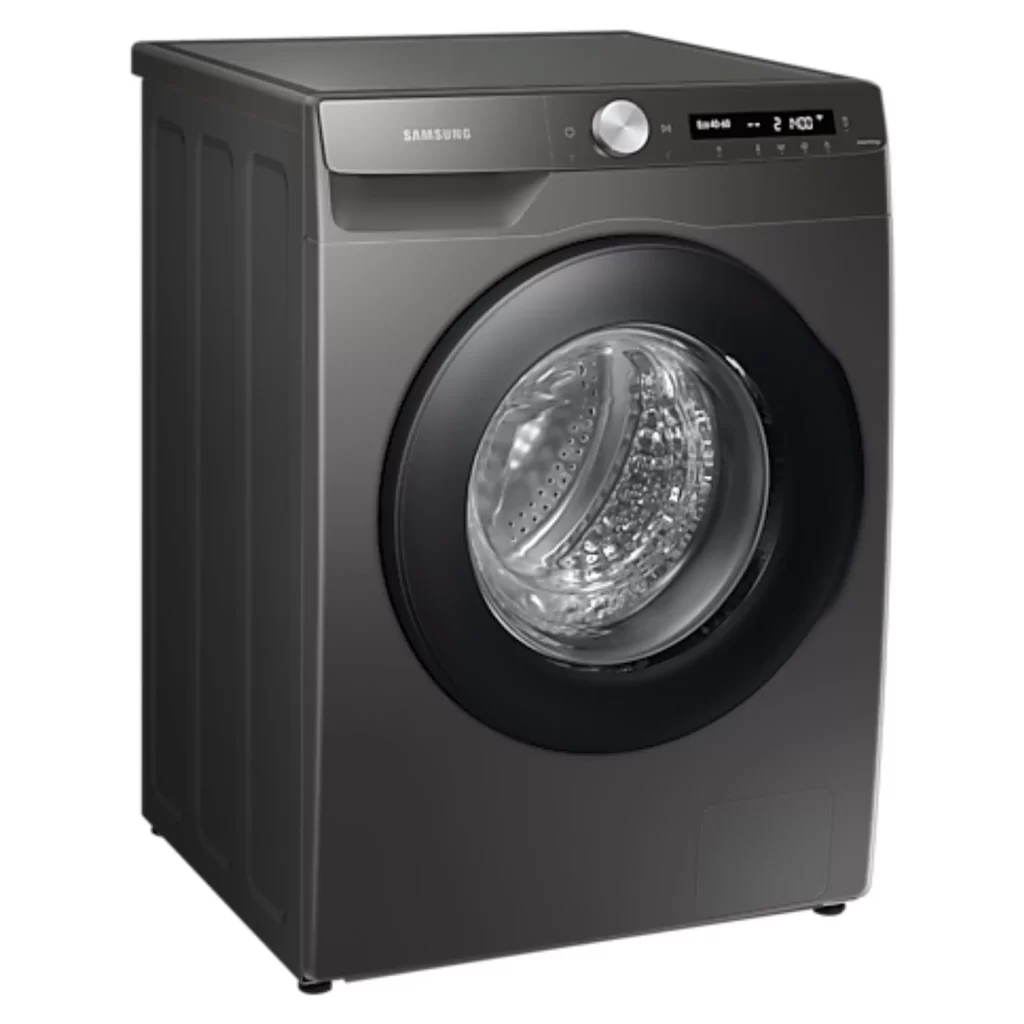 Capacity: 10.5kg
Price: Ksh 129,995
Need a larger capacity washing machine for your growing family? Look no further than the Samsung WW10T504DAK. With its generous capacity, Eco Bubble Technology, and a range of convenient features, this model will make light work of your laundry day.
Samsung WD10T654DBN 10.5kg Washer/Dryer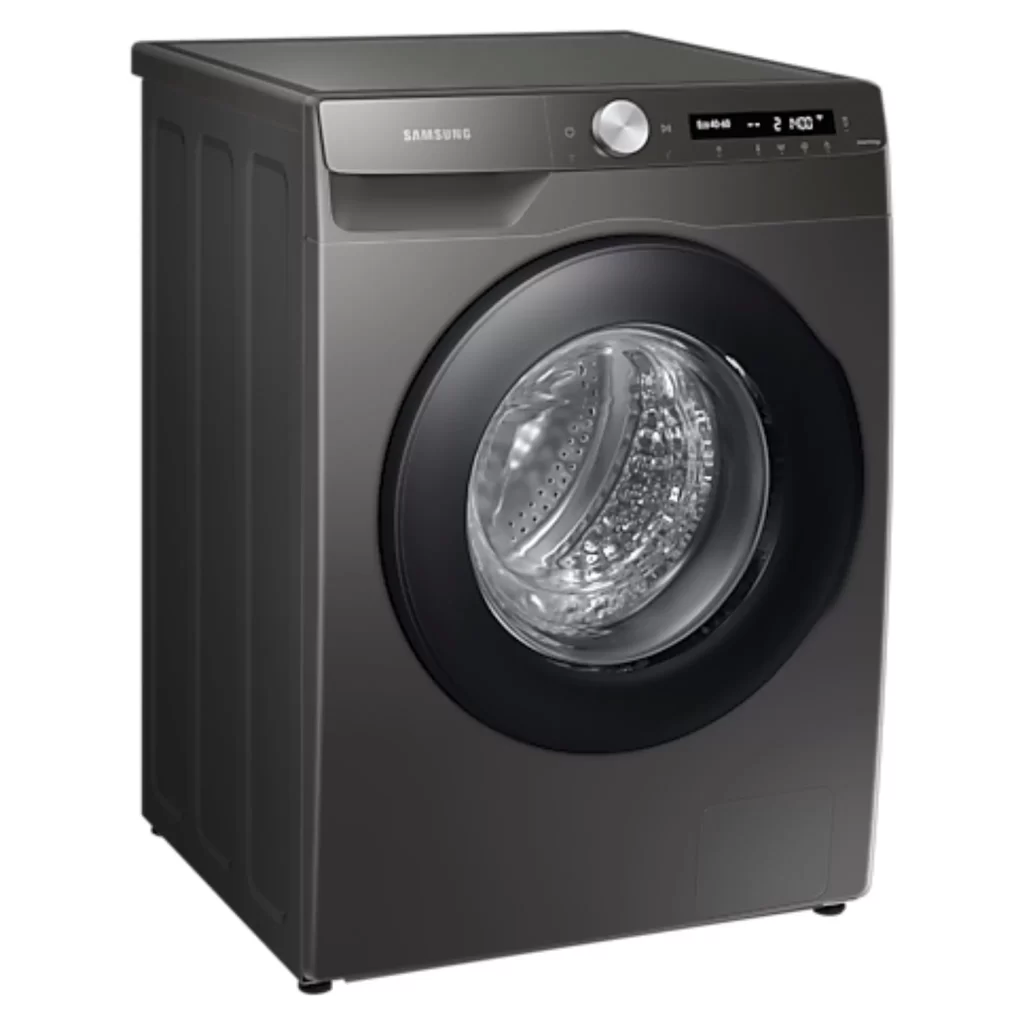 Capacity: 10.5kg washing / 6kg drying
Price: Ksh 179,995
For the ultimate convenience, consider the Samsung WD10T654DBN washer/dryer combo. With its spacious capacity and the ability to both wash and dry your clothes, this model is a true laundry powerhouse. Say goodbye to hanging clothes out to dry and embrace the efficiency of a washer/dryer in one.
These are just a few examples of the fantastic Samsung washing machines available in Kenya.
The prices of Samsung washing machines in Kenya will vary depending on the model, capacity, and features you choose. Now that you have a better understanding of the options available, you can make an informed decision based on your needs and budget.
Wrap!
In conclusion, Samsung offers a wide range of washing machines in Kenya, each equipped with innovative features to make your laundry routine easier and more efficient. Whether you're looking for a high-capacity model or a compact option for a smaller space, Samsung has the perfect washing machine for you.
So, why wait?
Upgrade your laundry experience with a Samsung washing machine today and enjoy clean, fresh clothes with the utmost convenience. Remember to check with your preferred retailer for the most up-to-date prices and make your purchase with confidence!
Read also: