Are you passionate about baking? Do you dream of creating mouthwatering cakes, pastries, and pizzas right in the comfort of your home? If so, you'll need a reliable baking oven in Kenya to bring your culinary masterpieces to life.
But with the multitude of options available, how do you choose the right one?
Fear not, in this guide, we'll explore the prices, types, brands, and features of baking ovens in Kenya, helping you make an informed decision that fits your needs and budget.
Baking Oven Prices in Kenya: Finding the Perfect Fit
| Position | Product Name | Current Price |
| --- | --- | --- |
| 1 | Roch RMW-20PX9-B (B) Microwave Oven, 700W, 20L – Black | KSh 8,099 |
| 2 | Nunix 40L Electric Rotisserie Oven And FREE 3 Cake Mold | KSh 9,228 |
| 3 | Hisense 25L Grill Microwave Oven H25MOMS7HG | KSh 14,299 |
| 4 | Hisense 20L Microwave Oven – H20MOBS11 | KSh 10,099 |
| 5 | Roch RMW-20PX7P-B (B) Microwave Oven, 700W, 20L – Black | KSh 8,999 |
| 6 | Nunix 12L Breakfast Maker Oven With Coffee Maker | KSh 5,499 |
| 7 | Nunix 20L Modern Electric Rotisserie Oven | KSh 5,795 |
| 8 | Falcon 8 Roasting Bags – Fish Beef Pork Inside Oven Or Microwave | KSh 1,293 |
| 9 | Generic Multipurpose Microwave Oven Stand | KSh 2,999 |
| 10 | Annov Bread Toaster 2 Slice – 700W – White | KSh 1,299 |
| 11 | Nunix 20L Electric Rotisserie Oven | KSh 5,785 |
| 12 | Roch RMW-20PX7H-B(B) Microwave Oven, 700W, 20L – Black | KSh 8,999 |
| 13 | Nunix 20L Electric Rotisserie Oven | KSh 5,799 |
| 14 | Nunix Microwave Oven 20L WITH GRILL | KSh 9,990 |
| 15 | Nunix 12l 3 IN 1 BREAKFAST MAKER OVEN,COFFEE MAKER, TOASTER | KSh 6,190 |
| 16 | Roch REO-R38L Electric Microwave Oven, 1600W – Black | KSh 8,200 |
| 17 | VON VAMS-20DGX Microwave Oven, Solo, 20L, Digital – Black | KSh 11,295 |
| 18 | Ramtons RM/587- Oven Toaster 55LT- Black | KSh 15,000 |
| 19 | Nunix 40L Electric Oven With Rotisserie And FREE 3 Cake Mold | KSh 9,269 |
| 20 | Nunix 6-in-1 Air FryerSmart Electric Oven Hot Airfryer Oilless | KSh 6,669 |
The prices of baking ovens in Kenya vary depending on their size, type, and brand. Let's take a closer look at the price ranges for different oven categories:
1. Small Electric Ovens
Small electric ovens, with a capacity of 20-40 liters, are an excellent choice for compact kitchens or baking beginners.
These ovens typically range between KSh 5,000 and KSh 15,000, offering an affordable entry point into the world of baking.
2. Medium Electric Ovens
If you require a bit more baking space, consider medium electric ovens. With a capacity of 40-60 liters, these ovens strike a balance between size and functionality.
Expect to find options ranging from KSh 15,000 to KSh 30,000, catering to both your culinary aspirations and your budget.
3. Large Electric Ovens
For those with a serious baking passion and a need for ample space, large electric ovens are the way to go.
With a capacity of 60-100 liters, these ovens can handle substantial baking projects.
Prices for large electric ovens typically fall between KSh 30,000 and KSh 50,000, providing a worthwhile investment for dedicated bakers.
4. Gas Ovens
Gas ovens, known for their efficiency and precise temperature control, are an alternative worth considering.
Although gas ovens tend to be more expensive than their electric counterparts, they offer unique benefits.
A small gas oven with a capacity of 20-40 liters can range from KSh 10,000 to KSh 20,000, while a large gas oven with a capacity of 60-100 liters can cost between KSh 40,000 and KSh 80,000.
5. Commercial Ovens
If you're planning to take your baking endeavors to a professional level or need a high-volume baking solution, commercial ovens are the go-to choice.
These ovens are specifically designed for intensive use and boast advanced features. Be prepared to invest upwards of KSh 100,000 for a top-quality commercial oven.
Now that we've explored the price ranges of baking ovens, let's delve into the popular brands you'll encounter when searching for the perfect oven in Kenya.
Popular Baking Oven Brands in Kenya: Trustworthy Options
When it comes to baking ovens, reliability and quality are paramount. Here are some of the most popular and trusted brands available in Kenya:
Anex
Ramtons
Elba
Supafast
Sinco
Philips
Samsung
LG
These renowned brands have earned their reputation through their commitment to excellence, ensuring that your baking experience is both enjoyable and successful.
Choosing the Right Baking Oven: Factors to Consider
Selecting the ideal baking oven involves careful consideration of several factors.
By keeping these aspects in mind, you'll be well on your way to finding an oven that meets your baking needs and suits your kitchen space.
1. Size Matters
The size of your oven determines the quantity of delightful treats you can prepare at once.
If you have limited kitchen space, a smaller oven might be the best fit.
However, if you frequently entertain guests or have a large family, a larger oven can accommodate your baking ambitions.
2. Electric or Gas?
Electric ovens are more commonly used in Kenya, but don't overlook the advantages of gas ovens.
While electric ovens in Kenya provide consistent heat distribution, gas ovens offer precise temperature control and can reduce your electricity bills.
Weigh the pros and cons to determine which type suits your preferences.
3. Features That Enhance Your Baking Experience
Consider additional features that can elevate your baking prowess.
Rotisserie functions, grills, and convection settings can open up a world of culinary possibilities.
Evaluate your baking style and identify the features that will help you achieve your desired results.
4. Set a Budget
Before embarking on your oven-shopping journey, establish a budget that aligns with your financial means.
Baking ovens in Kenya come in a wide price range, so determining your spending limit will streamline your options and prevent any financial stress.
Best Baking Ovens in Kenya: A Selection of Stellar Options
To assist you further, here are some top-notch baking ovens in Kenya that excel in terms of price, features, and customer reviews:
Rebune Electric Rotisserie Oven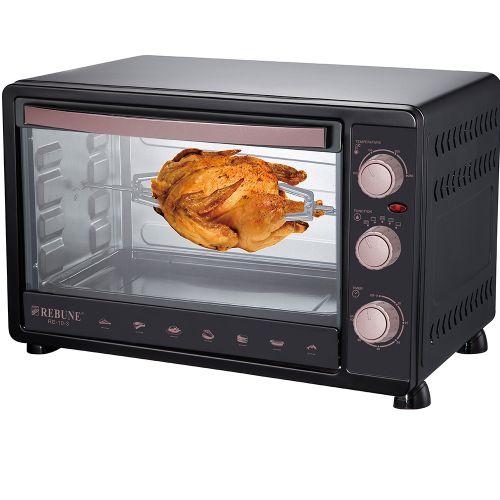 Ideal for versatile cooking, the Rebune Electric Rotisserie Oven boasts a 100-liter capacity, a rotisserie function, and a convection setting. Priced at approximately KSh 20,000, this oven enables you to prepare delectable rotisserie chicken, pizzas, and cakes with ease.
Westpoint 40 Liter Electric Oven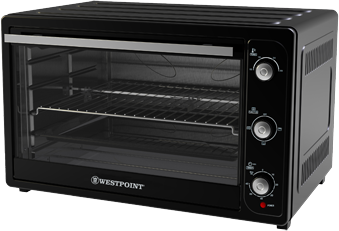 For a more compact and budget-friendly option, consider the Westpoint 40 Liter Electric Oven. With an adjustable thermostat, a timer, and a capacity of 40 liters, this oven, priced around KSh 10,000, caters to smaller baking projects without compromising on functionality.
Anex 60 Liter Gas Oven
Gas oven enthusiasts will appreciate the Anex 60 Liter Gas Oven. Offering an adjustable thermostat, a timer, and a 60-liter capacity, this oven ensures precise cooking control. With a price tag of approximately KSh 25,000, it's a valuable addition to any baker's kitchen.
Ramtons 4 Gas Burners + Rotisserie + Auto Ignition Cooker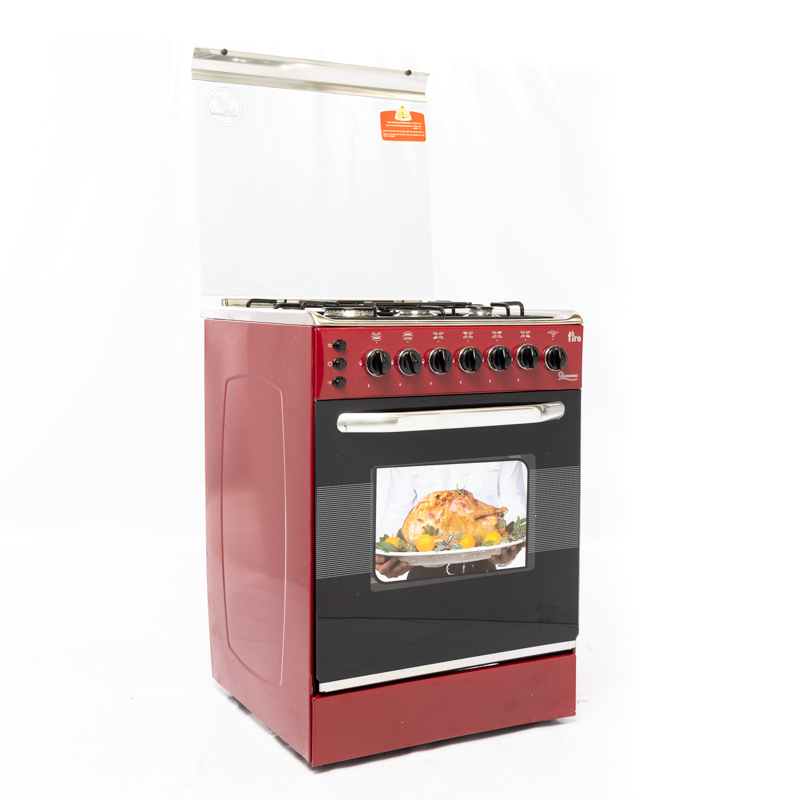 Combining stovetop versatility with a rotisserie function, the Ramtons 4 Gas Burners + Rotisserie + Auto Ignition Cooker offers the best of both worlds. With 4 gas burners and a 60-liter oven capacity, this multifunctional appliance, priced around KSh 15,000, caters to diverse culinary needs.
Elba 60 Liter Electric Oven with Convection Function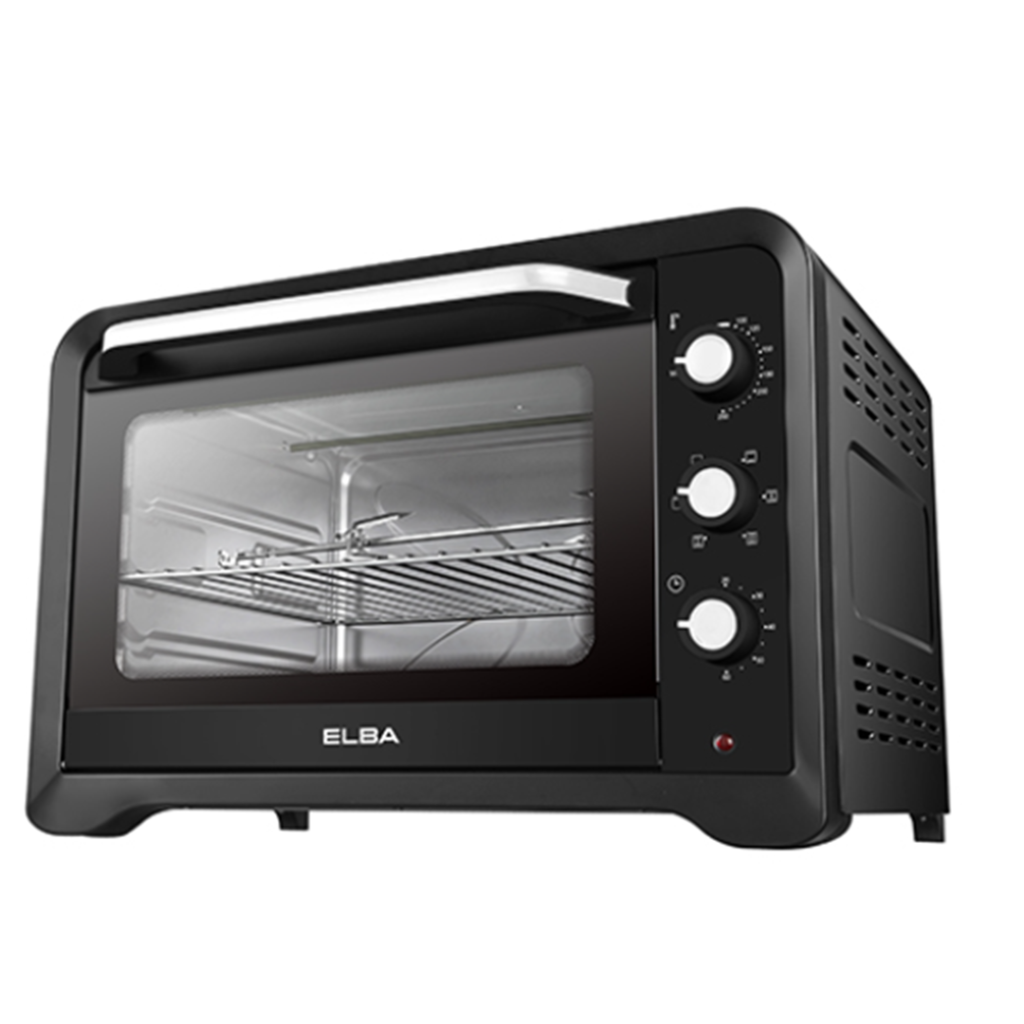 For those seeking an electric oven with convection functionality, the Elba 60 Liter Electric Oven is a fantastic choice. With an adjustable thermostat, a timer, and a convection setting, this oven, priced at approximately KSh 30,000, provides the perfect conditions for your baking endeavors.
These exceptional ovens represent just a glimpse of the wide array of options available in Kenya.
Remember to consider your specific requirements and align them with the oven that best meets your needs.
Baking Cakes in Kenya: The Right Oven for the Job
When it comes to baking cakes, choosing the appropriate oven can make a significant difference in the final result. In general, conventional ovens are more suitable for cake baking than convection ovens. Here's why:
Convection ovens, with their circulating hot air, tend to cause cakes to brown too quickly on the outside before they have fully cooked on the inside. This can lead to denser, chewier cakes that fall short of your expectations.
On the other hand, conventional ovens distribute heat more evenly, ensuring that your cakes rise and bake uniformly. The slower and more consistent heat results in light, fluffy cakes with the perfect texture.
Delicate cake varieties such as chiffon or sponge cakes are particularly sensitive to the drying effect of convection ovens. They may not rise as well or retain their moisture. Therefore, opt for a conventional oven when baking these cake types.
If you opt for this, here are some additional tips for baking cakes in a conventional oven in Kenya:
Preheat your oven to the specified temperature before placing your cake inside.
Use a baking pan that is appropriately sized for your cake to ensure even baking.
Position the cake in the center of the oven for consistent heat distribution.
Bake the cake for the recommended duration indicated in your recipe.
To check for doneness, insert a toothpick into the center of the cake. If it comes out clean, your cake is perfectly baked.
Don't fret if you only have a convection oven at your disposal.
You can still bake cakes with excellent results by making a few adjustments.
Start by following the recommended baking time but lower the temperature by 25 degrees Fahrenheit.
If the cake isn't fully done after the recommended time, continue baking in 5-10 minute increments, checking for doneness after each interval.
With a bit of practice, you'll be whipping up light, fluffy, and delectable cakes regardless of the type of oven you use.
Read also: What Is The Best Way To Clean My Oven In Kenya?
Final Thoughts
Choosing the right baking oven in Kenya is a crucial step in your baking journey.
By considering factors such as size, type, features, and budget, you can pinpoint the oven that perfectly complements your needs.
Explore popular brands like Westpoint, Anex, Ramtons, and Elba, and take advantage of their quality offerings.
Remember, conventional ovens are the ideal choice for baking cakes in Kenya, ensuring even baking and a delightful texture.
However, with proper adjustments, you can still achieve excellent cake results in a convection oven.
So, dear bakers, armed with this knowledge, go forth and find your perfect baking oven in Kenya.
Unleash your creativity, experiment with flavors, and enjoy the delightful process of baking delicious treats that will surely impress your friends, family, and taste buds!