Kitchen sinks are one of the most essential elements in any kitchen. With many options available today, choosing the right kitchen sink in Kenya can be an exciting yet overwhelming experience. The type of sink you choose impacts the look, functionality and maintenance needs of your kitchen.
This article will provide an overview of the different types of kitchen sinks available in the Kenyan market and key factors to consider when making your selection. A well-chosen kitchen sink suits your lifestyle, complements your design scheme and fits within your budget.
Key Takeaways:
Kitchen sinks in Kenya come in a variety of materials like stainless steel, enameled cast iron, composite granite, and fireclay.
Undermount, self-rimming, apron-front, and corner sinks are popular configurations.
Carefully consider size, number of basins, installation type, accessories, and aesthetics.
Stainless steel is affordable, durable, and low maintenance. Enameled cast iron offers traditional styling.
Expect to pay KES 8,000 – KES 35,000 for the sink, and KES 5,000 – KES 15,000 for installation.
Get multiple quotes and review what's included before installing a new kitchen sink.
Different Materials Used for Kitchen Sinks in Kenya
Kitchen sinks in Kenya are available in a range of materials, each with their own advantages and disadvantages:
Stainless Steel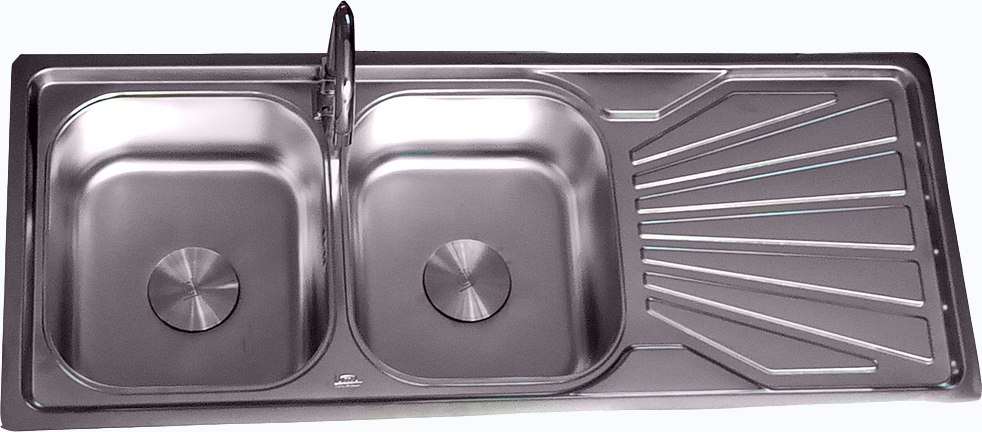 Stainless steel is one of the most popular sink materials in Kenya due to its:
Durability – Resistant to stains, rust and corrosion. Withstands heavy usage.
Affordability – Relatively affordable compared to other sink materials.
Low maintenance – Easy to clean and keep looking new. Does not require special cleaners.
Hygiene – Nonporous surface inhibits growth of bacteria.
Styles – Available in many styles like single bowl, double bowl, and farmhouse.
Types of stainless steel sinks:
304 stainless steel – Basic stainless steel with 18% chromium and 8% nickel. Most affordable option.
316 stainless steel – Higher quality stainless steel with 16% nickel. More resistant to corrosion.
Brushed finish – Matte textured finish that hides scratches.
Polished finish – Glossy reflective finish. Shows water spots and scratches.
Best for: Busy kitchens on a budget. Provides maximum durability at an affordable price.
Enameled Cast Iron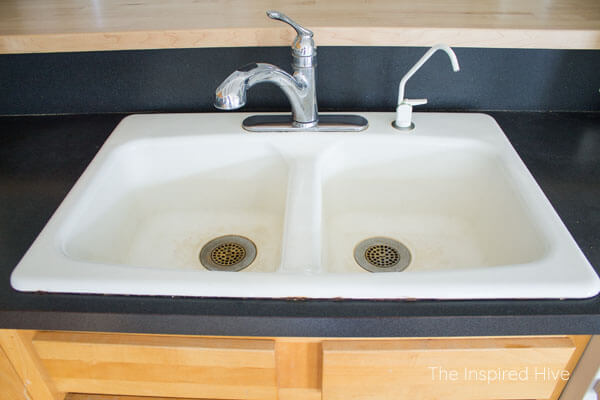 Enameled cast iron sinks provide an attractive, classic look with rich color options. Key features include:
Heat retention – Cast iron retains heat well preventing condensation.
Noise reduction – Porcelain enamel coating minimizes noise.
Style – Traditionally styled apron-front farmhouse sinks are popular.
Durability – Chip-resistant porcelain enamel finish is extremely durable.
Maintenance – Enamel finish is easy to clean. Avoid abrasive cleaners.
Best for: Traditional or farmhouse style kitchens. Provides stylish, rugged performance.
Composite Granite
Composite granite sinks offer the look of real granite without the hefty price tag. Features include:
Affordability – Composite granite costs significantly less than real granite.
Appearance – Resembles natural granite with unique speckled patterning.
Durability – Resistant to scratching, chipping and staining.
Heat resistance – Materials won't crack or discolor under hot pans.
Easy maintenance – Wipe clean with soap and water.
Best for: Budget-friendly kitchens that want the granite look. Provides style without the maintenance.
Fireclay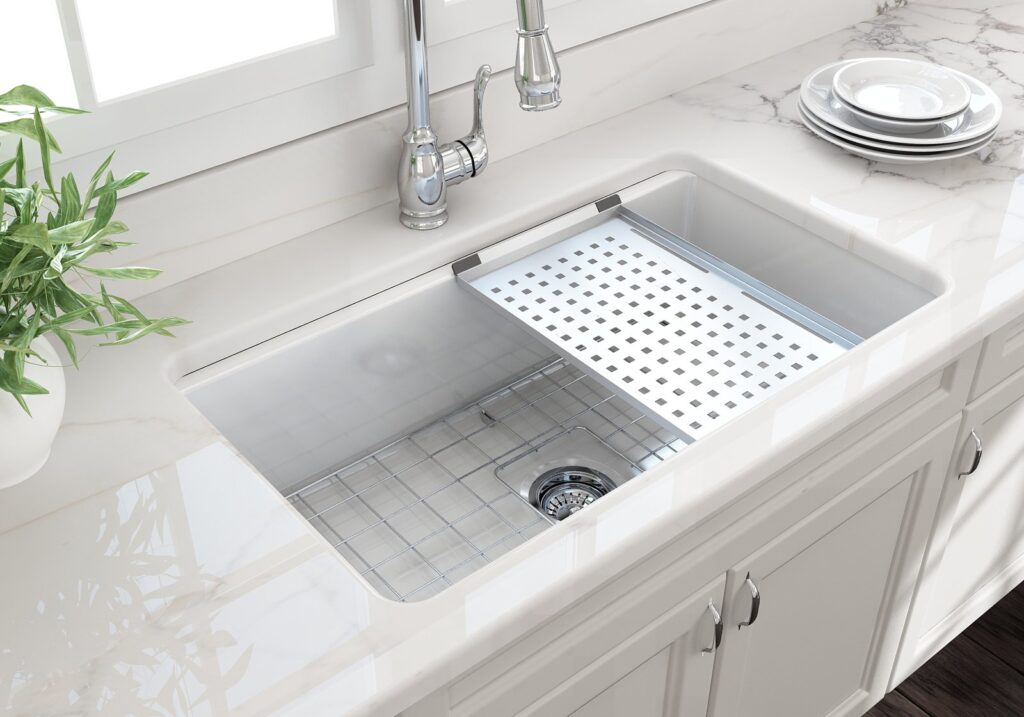 Fireclay sinks are made from vitreous china giving a glossy porcelain finish. Key features:
Durability – Extremely durable material resistant to chipping and scratches.
Heat resistance – Can withstand very hot temperatures.
Sound absorption – Dense fireclay dampens sound.
Styles – Farmhouse, apron-front, single and double bowl available.
Hygiene – Glossy nonporous surface.
Repairs – Chips and scratches can be sanded out.
Best for: Traditional and contemporary kitchens wanting a durable sink. Offers versatility and strength.
When choosing a material, consider your lifestyle, design tastes, and budget to select the best kitchen sink for your needs.
Most Popular Kitchen Sink Styles in Kenya
There are several popular kitchen sink configurations and installation styles commonly found in Kenyan homes:
Undermount Kitchen Sinks

Undermount sinks are installed below the countertop with the rim hidden for a seamless appearance. Features include:
Streamlined look – Rimless installation looks modern and sleek.
Easy cleaning – countertop extends to the sink basin making wiping debris directly into the sink easier.
Hygiene – No seams around sink rim prevents dirt and grime buildup.
Styles – Single bowl, double bowl, or specialty sinks like prep bowls.
Best for – Contemporary, minimalist kitchens. Provides a smooth, seamless appearance.
Self-Rimming/Drop-In Sinks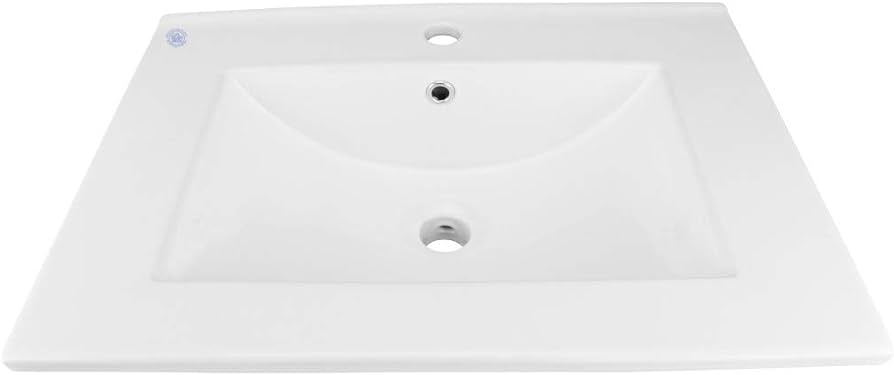 Self-rimming, or drop-in, sinks have a visible rim that mounts on top of the counter. Characteristics include:
Budget friendly – Typically more affordable than undermount sinks.
Quick installation – Drop-in for fast, simple replacement. No need to remove counter.
Rim – Provides an architectural detail. Can collect water or grim between counter and sink.
Styles – Single, double and triple bowl options. Multiple depth options.
Best for – Traditional and transitional kitchens. Offers versatile, easy installation.
Farmhouse/Apron-Front Sinks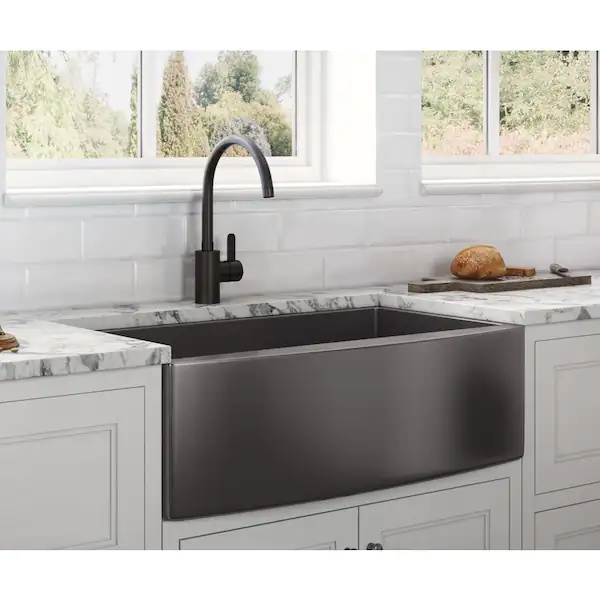 Farmhouse, or apron-front, sinks have a large front face that extends onto the countertop. Key features:
Traditional style – Exposed front looks like old-fashioned farmhouse sinks.
Large size – Deep single basin designs allow for washing large pots.
Materials – Usually made of enameled cast iron or fireclay.
Maintenance – Keep exposed front clean and dry to prevent staining.
Best for – Rustic, country or traditional kitchen aesthetics. Provides old-fashioned charm and functionality.
Corner Kitchen Sinks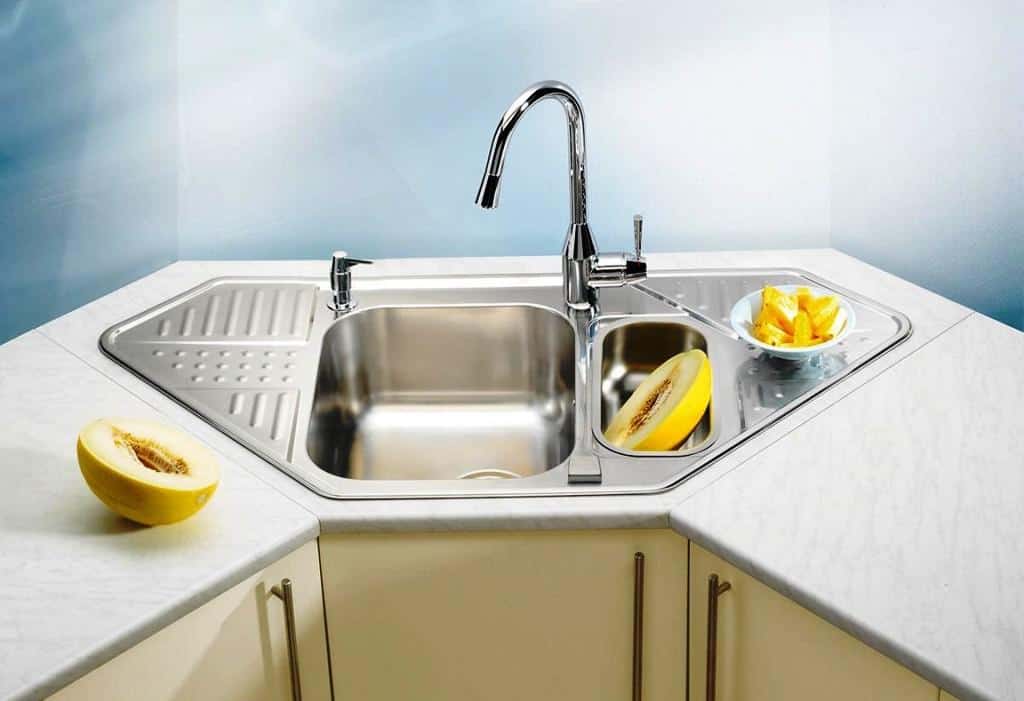 Corner sinks are triangular or L-shaped to maximize space in corner areas. Benefits include:
Space saving – Fits effectively into wasted corner space.
Ergonomic – Angled basin position encourages good posture.
Unused space – Creates open underneath cabinet storage.
Limitations – Unconventional shape and small size.
Best for – Small, cluttered kitchens needing to maximize every inch. Unlocks unused space.
Factors to Consider When Choosing a Kitchen Sink in Kenya
Selecting the right kitchen sink involves carefully considering the below factors:
Type of Installation
Undermount – Modern, seamless look. Requires precise installation and countertop without low laminate.
Self-rimming/Drop-in – Budget-friendly. Easy to install. Visible rim can collect grime.
Apron-front – Farmhouse style exposed front. Requires custom cabinetry.
Number of Basins
Single basin – One large basin suitable for washing large items. Minimal dividers.
Double basin – Most popular. Offers separation for washing and rinsing.
Triple basin – Three smaller basins. Useful for busy kitchens.
Basin Depth
Standard depth – Bowls 8-10 inches deep. Fits most needs.
Extra deep – For washing large pots. Can strain your back.
Shallow – Easier on back. Limited utility.
Drain Placement
Rear – Most common. Allows cabinet storage.
Front/Center – Contemporary look. Limits cabinet space.
Mounting Hardware
Bottom mount – Attaches below sink. No exposed hardware.
Rim mount – Visible clips attach at rim. Easy to install.
Size
Standard – Accommodates regular 36-40 inch cabinet.
Extra large – For 50 inch cabinets or more. Maximizes utility.
Small – Fits in narrow 24-30 inch cabinet. Space efficient.
Material
Stainless steel – Most popular. Durable, affordable, low maintenance.
Enameled cast iron – Classic styling. Excellent heat retention.
Composite granite – Mimics real granite on a budget.
Fireclay – Extremely durable with some sound absorption.
Special Features
Low-divide – Separates basins while allowing large object washing.
Accessories – Cutting boards, colanders, roll-up racks.
Appearance – Color, finish, seamless, etc.
Consider your kitchen's size, layout, style, and your needs when selecting a new sink. An ideal sink optimizes function and seamlessly fits your space.
Pros and Cons of Different Types of Kitchen Sinks in Kenya
There are pros and cons to every type of kitchen sink that should factor into your decision making:
Stainless Steel Sinks
Pros:
Highly durable material withstands heavy use
Available in many styles: single bowl, double bowl, etc.
Affordable price point
Easy to clean and sanitize
Does not chip or stain
Matches most kitchen designs
Cons:
Shows water spots and scratches
Can be noisy
Not as heat resistant as some materials
Lacks style of enameled or stone sinks
Enameled Cast Iron Sinks
Pros:
Classic farmhouse-style good looks
Comes in attractive colors like black, white, biscuit and fire engine red
Naturally sound-dampening
Retains heat well
Extremely durable with proper care
Easy to clean porcelain enamel surface
Cons:
Heavy weight requires proper cabinet support
Enamel can chip if hit with heavy objects
Higher cost than stainless steel
Limited size options beyond farmhouse style
Composite Granite Sinks
Pros:
Replicates the look of natural granite
Durable and resistant to scratches
Seamless appearance
Heat resistance protects from hot pans
Affordably priced
Easy to clean and maintain
Cons:
Not as strong as real natural stone
Less color and pattern variation
Porosity requires occasional resealing
Does not offer crisp look of real granite
Fireclay Sinks
Pros:
Extremely durable vitreous china material
Can withstand very high temperatures
Available in modern or classic farmhouse styles
Naturally sound-dampening
Glossy finish repels stains
Chips and scratches can be sanded out
Cons:
Heavier than other sink materials
Higher price point
Glossy finish shows water spots
Carefully weigh the pros and cons most important for your kitchen when choosing a sink material. Durability, ease of maintenance, style preferences and affordability should guide your decision.
Cost of Installing a Kitchen Sink in Kenya
The cost of purchasing and installing a new kitchen sink in Kenya can range widely depending on the type of sink, features, accessories, plumbing work needed, and more.
Sink Cost
The sink itself can range from:
Stainless steel – KES 8,000 – KES 15,000
Enameled cast iron – KES 15,000 – KES 25,000
Composite granite – KES 12,000 – KES 18,000
Fireclay – KES 20,000 – KES 35,000
More specialized sinks like copper, enamel steel, and natural stone can run even higher.
Installation Cost
Typical installation costs range from:
Basic – KES 5,000 – KES 8,000
This covers basic installation of a self-rimming stainless steel or enameled cast iron sink. Includes connecting existing plumbing lines, sealing, testing for leaks and cleanup.
Complex – KES 8,000 – KES 15,000
A complex install for an apron-front, undermount, or natural stone sink. May require plumbing modifications, cabinetry adjustments, wall surface preparations, and more labor.
Additional Costs
Other costs that can add on include:
Faucet replacement or installation
Garbage disposal unit
Plumbing repairs or mods like moving lines
Custom cabinetry work
Countertop modifications
Accessories like soap dispensers, cutting boards, strainers
DIY Savings
Opting to install the sink yourself can save on labor fees, but is much more complex for sinks requiring counter modifications.
Get multiple quotes before installing a new kitchen sink. labor and material costs can vary widely across plumbing companies. Carefully review what is covered to avoid unexpected add-ons.
Read also: